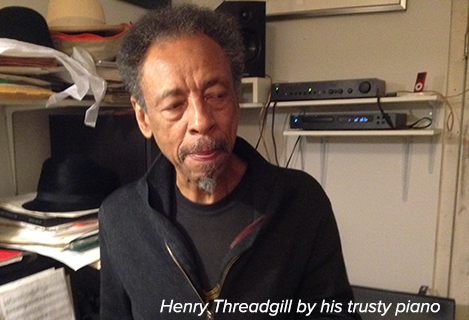 Henry Threadgill Interview Part 2: Henry further discusses his composing method, Beethoven and James Brown, Varese and the primacy of intervals.
Podcast: Play in new window | Download
---
Music Played in this Podcast
Noisy Flowers: Makin' a Move with HT – saxophone, Mark Taylor- French Horn, Brandon Ross and Ed Cherry- guitar, Marcus Rojas and Edwin Rodriguez- tuba, Phaeroan Aklaff- drums (Columbia 1995)
Extremely Sweet William: Zooid – with Liberty Ellman, Jose Davila, Elliot Kavee, Stomu Takeishi, Chris Hoffman, HT (Pi records 2010)
Song Out of My Trees – with James Emery, Mossa Bildner, Jerome Harris, Ed Cherry, Ted Daniel, etc. Black Saint (1994)
James Brown: Give it Up or Turnit Loose
Beethoven- Grosse Fugue, Op 130
Do the Needful: Everybody's Mouth a Book – w/ Henry Threadgill, Brandon Ross, Dafnis Prieto, Bryan Carrot, Stomu Takeishi (Pi records 2001)
Recorded on December 5, 2014.